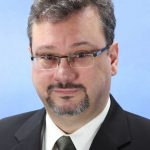 Frank Naccarato, Ph.D., P.Eng. — President
Frank holds a a B.A.Sc. in Engineering Science (Aerospace) and a Ph.D. in Aerospace Engineering (Robotics) from the University of Toronto. Frank has over 30 years of engineering and management experience in a number of R&D fields, including aerospace, robotics and medial devices. Frank's projects include a control algorithm used aboard the International Space Station. He holds a US patent as co-inventor of a automated testing machine for microbiology laboratories. Frank has been with Empyrean since January 2002.
---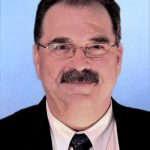 David F. Bodi — Vice-President
David has been Vice President of The Empyrean Group since 1997. He has over 35 years experience in SR&ED, corporate finance, and labour relations and spent 11 of those years as Controller of a large division of the Gates Rubber Company, a multinational corporation. David has many years of in-depth experience with the SR&ED program, especially aspects related to the identification of qualifying costs.
---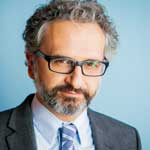 Alex Hatzivassilis, B.A.Sc. — Vice-President Technology
Alex is a graduate of the Electrical Engineering program at the University of Toronto, and has over 12 years experience with SR&ED in a wide variety of industries. He has 10 years of experience in project management, product development, software development, web development, telecommunications, data networks, and video systems.
---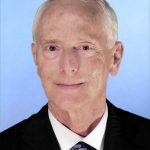 Edward Hooft, C.G.A. — Senior Financial Advisor
Ed has 40 years' experience, including 35 years with Canada Revenue Agency (CRA), with 11 years as SR&ED Financial Review Manager (Windsor); Senior Manager (Deloitte ). Ed has 20 years of management experience in total as Team Leader, both in "Audit" and in "Quality Assurance. " Other CRA positions that Ed held included Public Relations Officer and Appeals Officer.
---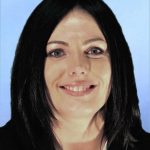 Michelle A. Reid — Accounts Manager & Finance
Michelle Reid has been employed by The Empyrean Group since 2005 and currently holds the position of Accounts Manager & Finance. Michelle handles all aspects of client accounts from initial preparation to delivery of final documentation. Among her many organizational responsibilities, she also ensures the high quality of our final deliverables.
---
Nigel P. Harvey (Founder — Retired)
Nigel Harvey is the founder of The Empyrean Group. He holds a B.Sc. from London University and is a Senior Member of the Institute of Electronics and Electronics Engineers. He is also a Member of the Canadian Association of Physicists. As head of research at Simtec, Nigel designed some of the early semi-conductor detectors that policed the nuclear test ban treaty with the Soviet Union. In 1973, Nigel began specializing in government/industry relations. Nigel is a pioneer in helping companies benefit from government aid for technical development. He was a member of Canada's first scientific equipment trade missions to Australia, South Africa and Eastern Europe. Nigel was a leading expert in R&D tax credits, both in Canada and the US.